Heading to NYC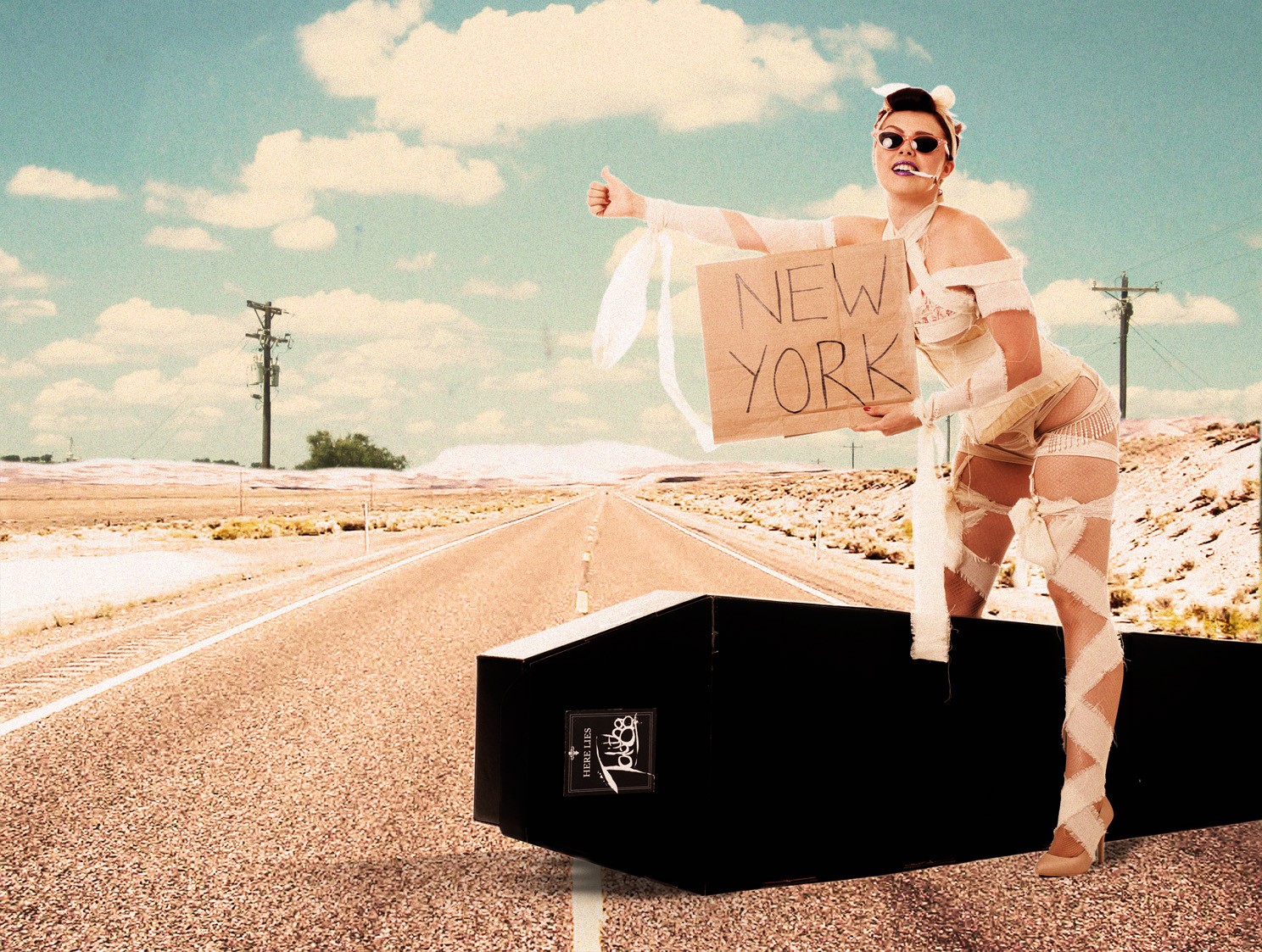 Well hello there… I hope you've enjoyed exploring the pages of my lovely new website! It's been a hot and busy July at Taboo HQ…
Earlier this month I enjoyed two wonderfully fun days of filming (along with fellow Cheekettes Hotcake Kitty and Mercury Flame) for the brand new comedy "Drifters", starring the lovely ladies from the Inbetweeners movie. The show will be aired on E4 later this year, so keep your eyes peeled for a familiar derriere or two!
I also joined the beautiful Liberty Pink for the Rock A Belle Revue at the Milton Keynes Tattoo Convention where I revealed plenty of un-tattooed skin to a marvellously inked crowd, and bumped into Darth Vader and his Storm Troopers- just your average Saturday afternoon.
In bigger news, I am utterly delighted to tell you that I've been selected to appear at the New York Burlesque Festival which will take place this September. Take a peek at my funding campaign now for more information and to help me show NYC just how we like to shake it here in Blighty! In return you'll get some Taboo goodies, and warm fuzzy feelings of joy.
Drop by again soon, my kittens…
Yours Playfully,
Tabitha Taboo x